This store requires javascript to be enabled for some features to work correctly.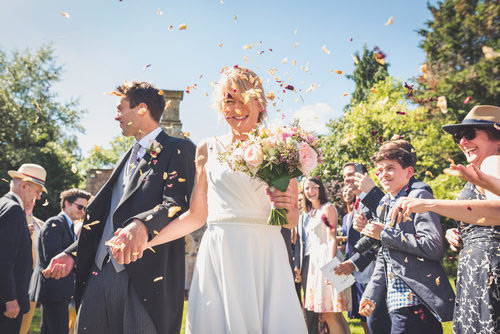 Kate provided a fantastic seamless service right from our initial discussions to delivery of her masterpieces on the big day. She really helped me to build a theme and had so many brilliant styling suggestions. To incorporate my love for scented flowers and compliment our dusty pink bridesmaid dresses, Kate created perfect combinations of Garden O'Hara roses and beautiful freesias finished with lots of foliage to tie in with our rustic rural focus. The final result was absolutely stunning and so many people commented on the flowers, particularly the flower crowns and huge urns of flowers outside the chapel. We are so grateful for Kate's expertise and would highly recommend Stems of Southwater!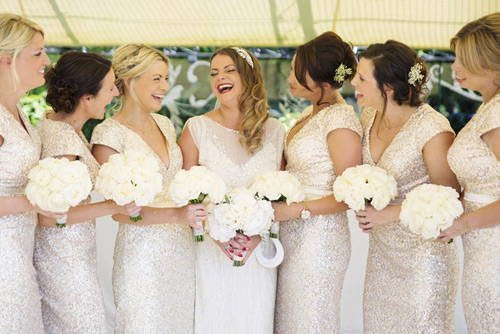 From the moment we came into your beautiful shop with my very detailed and complicated brief for our wedding flowers, I knew we were in very good hands. At every stage of the planning, you took such care to ensure you had interpreted all of our ideas, never flinching when we changed our minds about various arrangements and making really helpful suggestions.
Then on the day before the wedding, I couldn't contain myself and had to have a peek at the work in progress. I was completely and utterly thrilled and overwhelmed (yes I did cry) when I saw some of the amazing and beautiful arrangements.

Thank you, thank you so very much for your amazing talent and artistry which was more than we could ever have dreamt of. I would highly recommend Stems, you and your team, no bride could ever ask for more!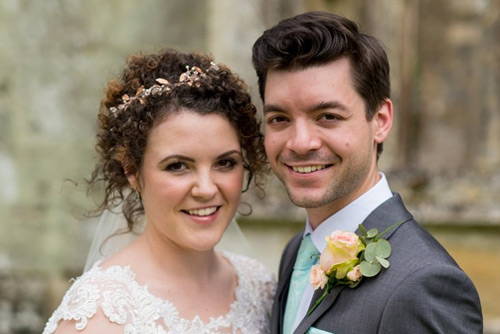 "Stems of Southwater provided our wedding flowers in July. Kate was incredibly helpful and creative in her ideas whilst we were planning the wedding, and I was very impressed when they arrived on the day. Caroline delivered the flowers in the morning, and made sure the right flowers and buttonholes were in the right place! The bouquets were absolutely beautiful, and they tied in with the rest of the theme perfectly. I received lots of comments throughout the day about how lovely they were. We also had floral table and room decorations, and Kate suggested a lovely idea of using Hydrangeas that we could take home afterwards and replant. They now sit in our garden as a reminder of the day. The service was excellent, and I won't hesitate to use Stems again."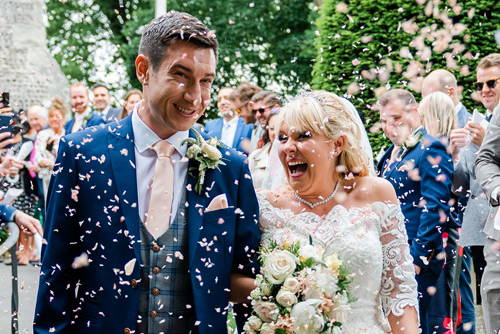 "Thank you so much for our beautiful flowers on our wedding day - they were simply stunning. You really are incredibly talented and I will be recommending you to everyone!